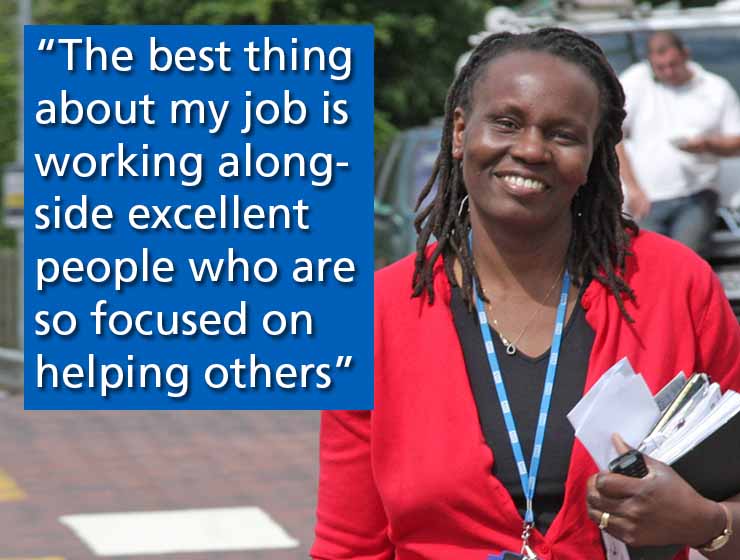 Joyce is our infection control and inpatient physical healthcare nurse and is responsible for supporting our mental health wards to manage co-morbidities and long term conditions.
Joyce trained as a registered mental nurse before going on to complete her registered general nurse training, something she describes as the best career decision she could have made because the opportunities that have become available since have been so rewarding.
She consistently goes above and beyond to ensure that the physical health needs of people who use mental health services are met and in 2017 she won a Health and Wellbeing Champion Award from Surrey Heath Clinical Commissioning Group and Surrey County Council for her dedication to making a difference.
Since joining the Trust as a staff nurse supporting working age adults in 2000 Joyce has experienced a variety of roles. She spent time as part of our prison inreach service working with people who were resident in category B prisons before moving into a role within our early intervention in psychosis team.
In March 2018 Joyce worked collaboratively with colleagues in Surrey's five general hospitals to hold a 'Treat as One' conference which brought together mental health and acute hospital staff to discuss how to respond to people's physical and emotional needs and achieve parity of esteem. The event was received positively and colleagues appreciated having the opportunity to come together.