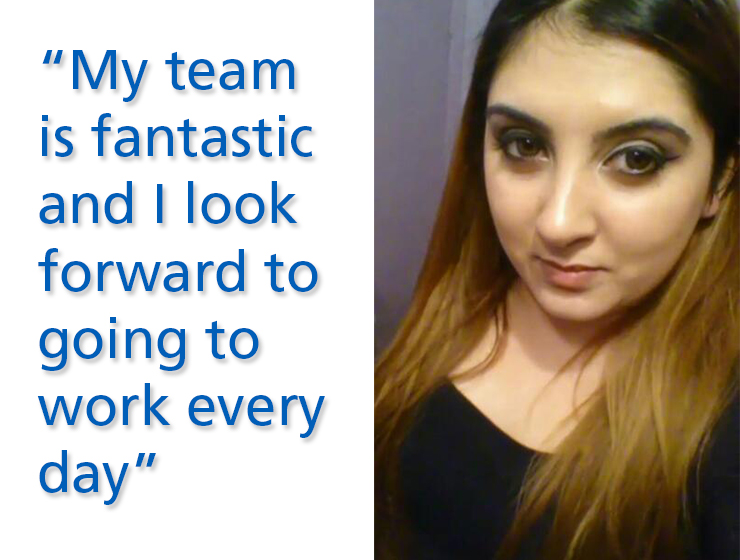 Sabihah is an outreach worker with our Criminal Justice Liaison and Diversion Service (CJLDS) and her role is to prevent people from reoffending by signposting them to services that can offer support with factors that may be contributing to their offending behaviour, such as substance misuse.
Her employment with the Trust began in 2012 when she joined as a health care assistant at our Abraham Cowley Unit in Chertsey. In August 2016 she applied for a secondment to the CJLDS where she worked in the Surrey Police contact centre. When the secondment ended her manager offered her the outreach worker role.
It is Sabihah's ambition to qualify as a mental health nurse and continue to work in the criminal justice setting. She has completed her QCF level 3 and will shortly be working on obtaining her Care Certificate, fully supported by the Trust.
Sabihah says, "One of the most rewarding things about my role is seeing a change in people. When I realise that someone who has been genuinely unwell has benefitted from the support I've offered – even though it's been hard for them – and that they have made positive progress and turned a corner in their life, that's a real highlight".