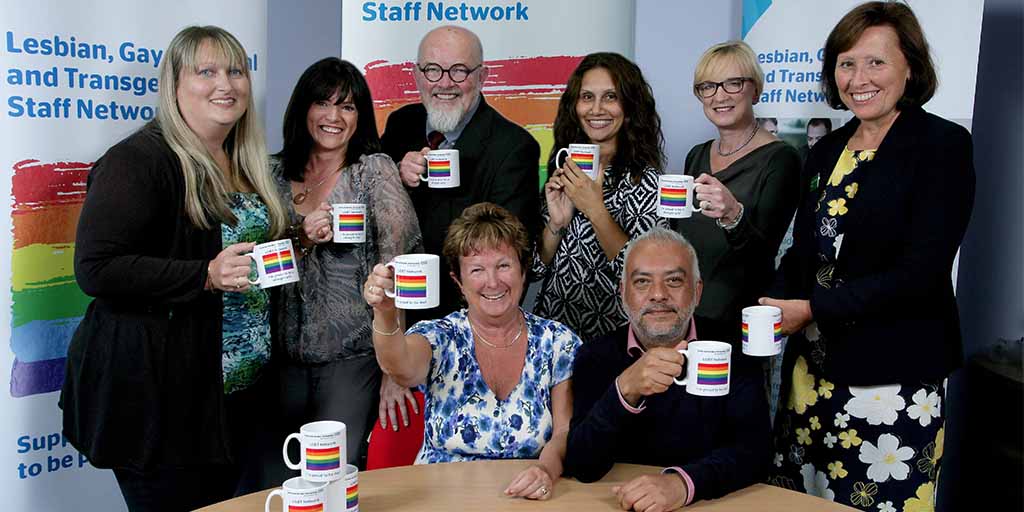 It's important to us that staff thrive personally and professionally in an encouraging and non-discriminatory environment and we want everyone to feel comfortable and able to be themsleves.
The Lesbian, Gay, Bisexual and Transgender+ network offers support to staff with issues relating to sexual orientation and gender identity in the workplace.
We welcome staff who do not identify as LGBT+ and invite you to become an ally to help us with promoting LGBT+ interests and equality at work.
Our priorities
To provide a safe place for all staff to raise LGBT+ issues, access advice and get peer support
To work together to identify and support the needs of LGBT+ staff, or those who are questioning their sexual orientation or gender identity
To address concerns and challenge discrimination
To help the Trust develop and implement policies and procedures for LGBT+ staff and people who use services
To educate staff about LGBT+ issues and best practice in sexual orientation or gender identity
To encourage staff to become LGBT+ allies and join our network
How to join
It's easy to join, to find out more contact the network by emailing lgbt@sabp.nhs.uk.