State of the art facilities
In 2015 we opened Farnham Road Hospital, the first major mental health hospital to be erected in Surrey for more than 90 years. The building cost £30 million and provides the latest innovations in modern mental health care. This state of the art facility offers people treatment in a light and spacious environment that is therapeutic and promotes wellbeing. It represents a new era of mental health care that focuses on recovery and preventative measures to help people stay well.


Improving our community services
Our community hubs programme, which is focused on bringing our community services together into approved accommodation, is well underway. We have services operating from modern buildings in Redhill and Frimley are will be moving several teams to new facilities in Chertsey later this year.
By relocating our services in this way we have been able to:
create better environments
enable closer working relationships
improve the accessibility of our services for those travelling by public transport and for people with additional needs
ensure we are more flexible with our resources so that our services are affordable and sustainable.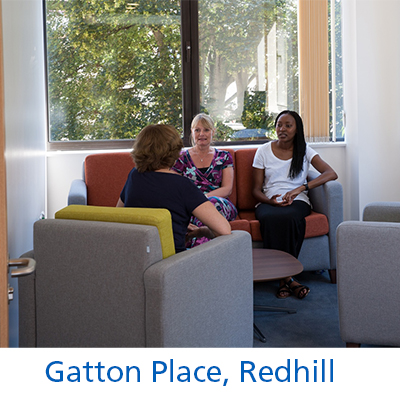 Looking to the future
Our Board has approved a multi-million pound project to extensively refurbish our mental health units at the Abraham Cowley Unit on the St Peter's Hospital site in Chertsey which will significantly improve mental health hospital services for people in Surrey and north east Hampshire.