We are an innovative and award-winning Trust with a vibrant culture of research, Quality Improvement and education.
Our 140 services work with people with mental health problems, learning disabilities, and substance misuse issues, and we employ 2,300 staff at 39 sites across Surrey and North East Hampshire. Visit our A to Z of services to find out more about the work we do.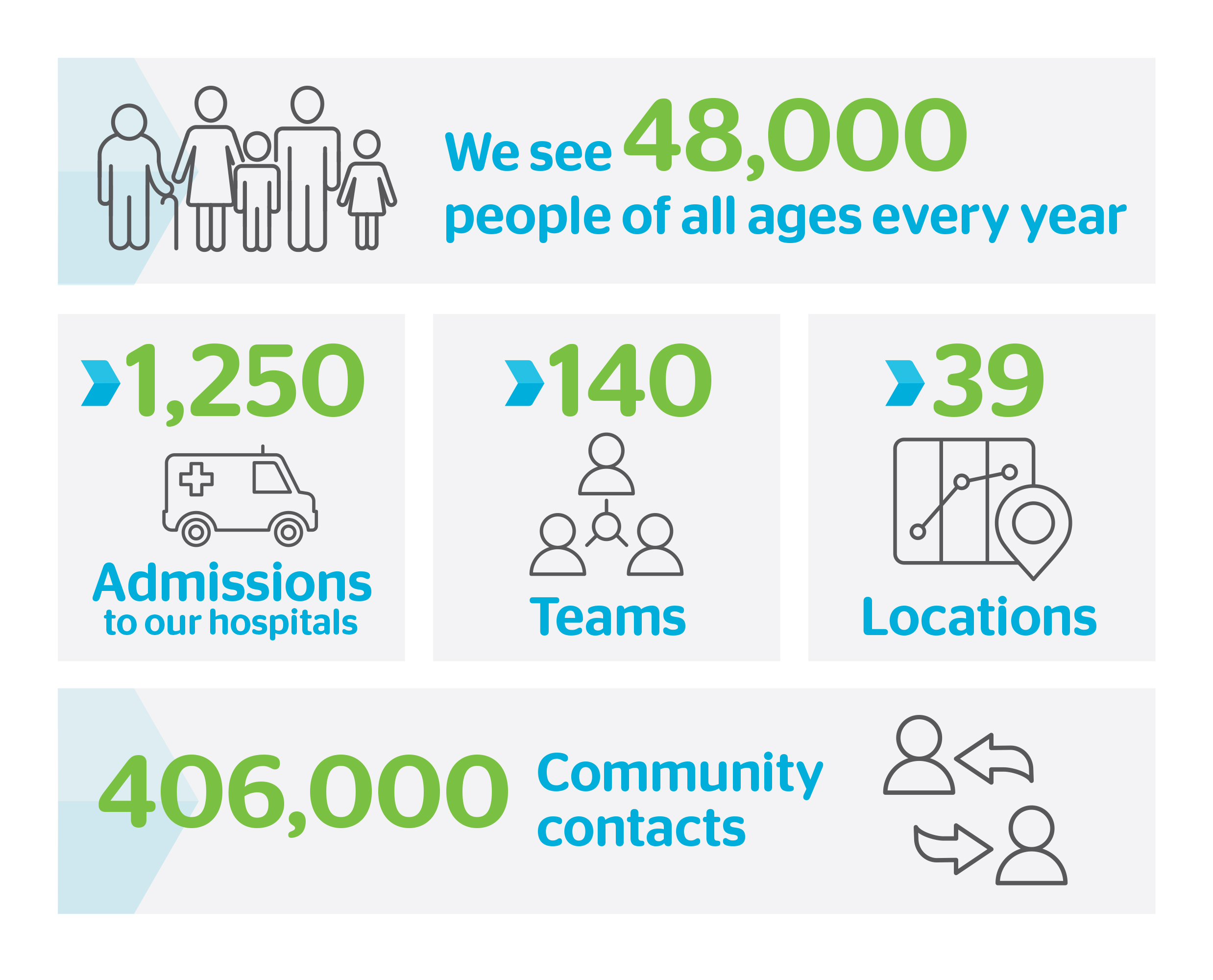 Transforming Adult Mental Health Services
We are reviewing the way we deliver our adult mental health services and have an ambitious plan to transform care so that there is increased emphasis on earlier intervention and recovery, improved support and more effective management of our resources.
There are six key areas of focus to ensure we are able to achieve our commitment to providing people with the right care, at the right time in the right place.
Single Point of Access – our plans to launch our Single Point of Access for crisis mental health care are being expanded to cover all adult mental health referrals
Acute Care Pathway – we are reviewing the current journey for people who are admitted to our wards to ensure our use of inpatient beds is appropriate and to decrease delayed transfers of care. This will reduce the need for using beds outside of our locality
Supporting People with a Personality Disorder – work is underway to ensure we are fully and consistently implementing our Strategy for People with a Personality Disorder across all community teams. This includes focusing on positive risk taking and alternatives to admission
Rehabilitation Services – currently we provide a single rehabilitation service, Margaret Laurie House, and we are reviewing its function and determining the model that would best suit people's needs today
Care Pathways – we are reviewing our existing treatment for specific mental health conditions and ensuring we are providing the best, evidence based treatment to people
Integrated Primary Care Hubs – as part of our Sustainable Transformation Partnerships work, we are working with primary care colleagues to establish Integrated Care Partnerships to provide more joined up care between physical and mental health