Education Department
Dear Prospective Trainee
Welcome to Surrey and Borders Partnership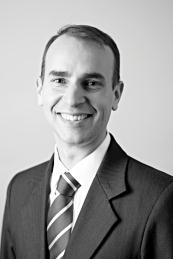 Surrey and Borders Partnership is a large Foundation Trust in the Kent, Surrey and Sussex region. We provide safe, effective and high quality care for people with mental health needs across a range of settings. This includes general adult psychiatry services, children and young people services, older adult services, learning disability services as well as specialist services such as eating disorders and addictions.
We provide training to undergraduate students and postgraduate students across a range of disciplines and professions. We train approximately 120 postgraduate medical trainees a year including psychiatry trainees, GP trainees and foundation trainees.
We are the top rated Trust for overall trainee satisfaction in the Health Education Kent Surrey and Sussex Region. We have excellent feedback from all our Trainees and have expanded our FY training programme over the past two years, trebling the number of posts that we offer.
Training in psychiatry provides an excellent opportunity to acquire lifelong transferable skills such as communication skills, knowledge of medico-legal issues (including the Mental Health Act, the Mental Capacity Act, Deprivation of Liberty Safeguards, and Human Rights Legislation), experience in dealing with challenging patients and the application of bio-psycho-social model in a multi-disciplinary team setting. These are critical skills for all doctors. We also offer intensive supervision to all our trainees and career advice to those interested in psychiatry.
We welcome enthusiastic trainees who will make the most out of their time with us and we look forward to welcoming you to our Trust in the near future.
Dr Martin Schmidt
Director of Medical Education
---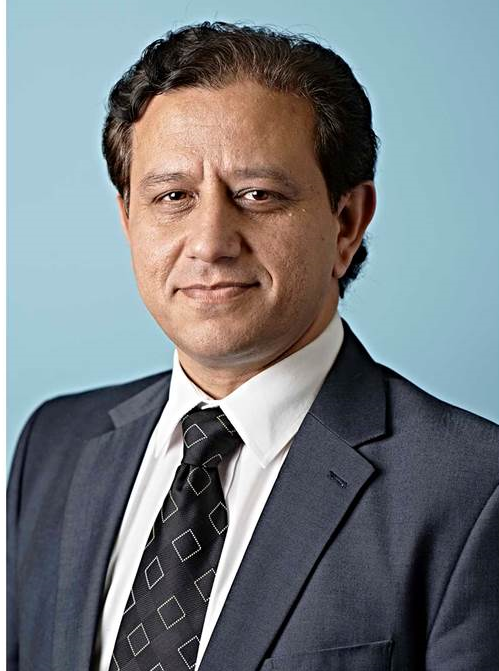 I'm Ali Khan and I'd like to welcome you to our Trust.
My role is to facilitate all training and development in Medical Education across our Trust. Surrey and Borders Partnership trains approximately 120 post graduate medical trainees a year and we are a top rated Trust for training across the Kent, Surrey and Sussex region.
We receive excellent feedback from foundation trainees and have expanded our training programme over the past few years.
Ali Khan
Medical Education Manager
Educational and clinical supervision
The Surrey and Borders' Medical Education Psychiatry Training Programme boasts a team of enthusiastic trainers; each trainee will receive one hour of protected supervision with their nominated Educational/Clinical Supervisor each week. There is also an active regional postgraduate teaching programme at which attendance is mandatory.
Educational Supervision
All junior doctors will have an educational supervisor whose role is to ensure the overall progress of the trainee through training across a number of placements.
The educational supervisor should:
Ensure that the programme is appropriate to the doctor's needs
Support doctors by reviewing their learning needs in the light of achieved goals
Carry out and/or collate assessments from clinical supervisors, trainers and other assessors
Review the doctor's learning portfolio
Support the doctor through any difficulty
Show principled professional practice
Give career advice and support as required
Clinical Supervision
The aim of clinical supervision is to ensure that the trainee is safe to carry out the clinical work expected of them within the department. A clinical supervisor will usually be the consultant that a doctor is directly responsible to for their clinical work, and there will be frequent contact with them. For some rotations, the clinical supervisor and the educational supervisor will be the same person and it is important that he/she understands the different roles. The clinical supervisor:
Is responsible for monitoring, supporting and assessing the trainee's day to day clinical and professional work
Must offer a level of supervision of clinical activity appropriate to the competence and experience of the individual trainee
May delegate aspects of supervision to colleagues with appropriate training and experience
Remains responsible and accountable for the care of the patient and the actions of the doctor in training.
Sub specialities
Trainee posts are available in a variety of specialties, including Working Age Adult Mental Health, Older Age Adult Mental Health, Child and Adolescent Mental Health, Learning Disability, Drug and Alcohol, Rehabilitation, Assertive Outreach, Home Treatment, Eating Disorders, Psychiatric Intensive Care, Liaison Psychiatry and Psychotherapy.
Local training days
Consultants, trainees and other grades are all active participants in our training programmes.
The teaching sessions comprise of:
Academic seminars e.g. external speakers and case presentations covering a variety of topics
Specialist teaching sessions (Journal Club) run by higher trainees or core trainees
Balint group
All Trainees should present at the academic seminar during their placement and a timetable for this will be given to you at your local Inductions. This is a valuable educational resource.
Teaching programmes are held every Friday at the following sites:
South West Surrey (Farnham Road Hospital, Farnham Road, Guildford)
Time
Item
Lead
08:45-09:15
Breakfast

09:15-10:15
Case Presentation / External Speaker
Trainees, consultants, guest speakers
10:30-11:00
Case Presentation / Speciality Teaching
or
External Speaker / Journal Club
Trainees, consultant facilitator
11:00-11:30
Simulation / Liaison Meeting
Trainees, locality tutor, consultant facilitator
11:30-12:30
Balint group
Trainess psychotherapy led discussion

North West Surrey (Abraham Cowley Unit, St Peter's Hospital, Chertsey)
| Time | Item | Lead |
| --- | --- | --- |
| 09:30-09:45 | On-call experience | HST led discussion |
| 10:00-11:00 | Balint group | Psychotherapy led discussion |
| 11:15-12:15 | Journal Club / topic-based discussion | Trainees |
| 12:30-13:30 | Academic seminar | Trainees, guest speakers |
East & Mid Surrey (Learning & Development Suite, West Park, Epsom)
| Time | Item | Lead |
| --- | --- | --- |
| 09:00-09:15 | BREAKFAST | |
| 09:15-10:15 | Academic seminar | Trainees, guest speakers |
| 10:30-11:30 | Balint group | Psychotherapy led discussion |
| 11:30-12:30 | Simulation practice / buzz meeting | Trainees, locality tutor |
| 12:30-13:00 | Speciality teaching / Journal Club / Liaison meeting | Trainees, locality tutor |
Work life balance
Located just 16 miles from London, the county of Surrey is an inspiring green and relaxing escape destination steeped in history, with market towns and an excellent range of attractions.
For days out in Surrey, the diversity of options is mesmerizing – from the heathland and valley woodlands to the high empty commons that rise to the distant West Sussex Downs. Historic villages nestle peacefully in the stunning landscape alongside vibrant market towns, complemented at every turn by many of the South East's best country pubs.
Things to do in Surrey
Painshill Park, Denbies Wine Estate and numerous National Trust properties provide a natural and calming environment to escape to and appreciate the beautiful sites of Surrey. One particular place providing a tranquil environment is The Sanctuary which offers a quiet place to sit and meditate to get away from day to day pressures.
Places to go in Surrey are not all about tranquillity though: get active at Mercedes-Benz World with the chance to speed around handling circuits or go on an off-road terrain course – fun for the whole family. As well as countless free museums and outdoor pursuits, Surrey boasts one of the country's biggest theme parks in Thorpe Park.
If you're looking to be actively entertained or coming to soak up the breathtaking sights, Surrey provides the perfect place for all this and more. Please visit this website for information.
www.visitsoutheastengland.com/places-to-visit/surrey
For a bustling nightlife after a hard days shift there are many places in Surrey to fuel your appetite and to dance the night away. Visit here for more information:
www.surreylife.co.uk/food-drink/restaurants
Shopping
From designer brands and luxury retailers to unique independent outlets, there's something for every group, style and budget. From beautiful boutiques and bustling Farmers' markets in cobbled streets to state of the art 'covered' shopping centres and quirky independent shops.
Hear from trainees
"I've really enjoyed my time in psychiatry; I've worked on the wards and have had my own clinics, both of which have been great learning experiences.
"I've felt well-supported by my supervising consultants, and by the on-call team. This has been further improved by the best academic teaching programme I've entered during my time as a doctor.
"The weekly protected teaching is a great opportunity to learn from peers and senior colleagues and to gain valuable experience in delivering presentations to a range of clinical staff, right through from FY1s to consultants"
Quote from a GPST2 Trainee
Research day
In line with Health Education Kent Surrey Sussex and Trust strategy, the importance of research skills are emphasised to all medical trainees. Each year apart from sessions during the academic programme, we hold an annual Trust-wide Research Day, aimed at medical trainees of all grades.
It is open to all trainees (Foundation, GP, Core and HST) and is comprehensively advertised at the induction and subsequent PGME events to ensure maximum awareness.
The day is split between a plenary session that focuses on the importance of research in medicine, research skills and Trust research direction, which is delivered by consultants and the Trust's Director of Development and Innovation, and a poster presentation and award session. All posters are judged by a panel of consultants for quality of content, relevance and clarity. The top past honours have been awarded to FY, GP and psychiatry posts.
The feedback from the attendees is always very positive, providing a steer for our future research events.
Library and knowledge services
Our library and knowledge services are available to all staff, medical trainees and students; we are experts in finding evidence-based information to help you study and work. You can access services in person or by registering with one of the library services in Surrey.
We provide:
Literature searches
Electronic journals
OpenAthens accounts
Training
Evidence updates sent by email
PsychBOOKS - a collection of mental health e-books
N.B. Other books are available within individual libraries
Use the links below to access your nearest library service. Alternatively, eMail queries to sph.library@asph.nhs.uk.