The Care Quality Commission upgraded our Trust rating for the quality of mental health and learning disability care we provide from Requires Improvement to Good in October 2017 following an inspection in July 2017 which focused on the Well Led elements of the CQC's five inspection areas.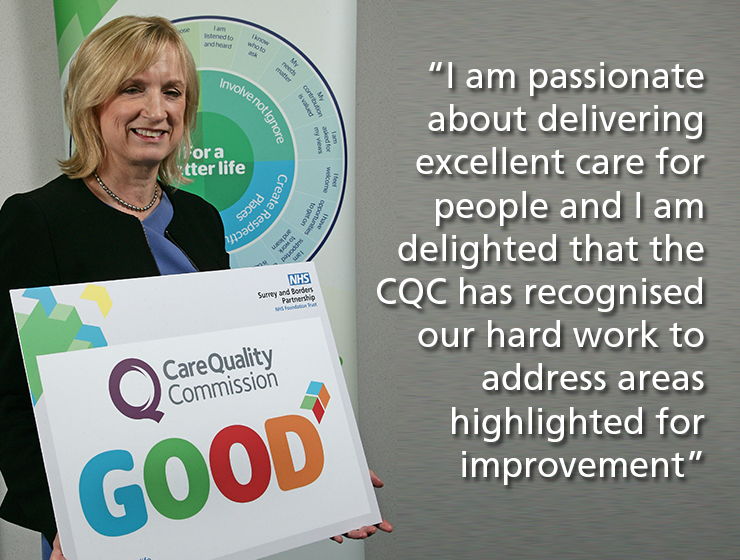 During this re-inspection the CQC found that from ward to Board there was a good understanding of the challenges facing the Trust, that involvement groups were embedded in our governance arrangements, and that we have a systematic programme of clinical and internal audit which monitors quality and systems to identify where action should be taken.
Fiona Edwards, Chief Executive, said: "Together our senior leaders, managers, and all of our staff have worked hard to embed the lessons we learn from incidents and improve the quality of care we provide.
"This positive feedback from our inspectors about our good practice – such as our projects to improve people's experiences by reducing the use of restraint, and to improve the physical health of people with mental ill health and learning disabilities by supporting better mouth care – is encouraging."
| Inspection category | Overall rating | |
| --- | --- | --- |
| Effective | Good | |
| Caring | Good | |
| Responsive | Good | |
| Well Led | Good | |
| Safe | Requires Improvement | |