Education Department
Dear Prospective Trainee
Welcome to Surrey and Borders Partnership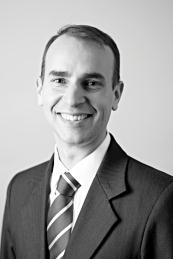 Surrey and Borders Partnership is a large Foundation Trust in the Kent, Surrey and Sussex region. We provide safe, effective and high quality care for people with mental health needs across a range of settings. This includes general adult psychiatry services, children and young people services, older adult services, learning disability services as well as specialist services such as eating disorders and addictions.
We provide training to undergraduate students and postgraduate students across a range of disciplines and professions. We train approximately 120 postgraduate medical trainees a year including psychiatry trainees, GP trainees and foundation trainees.
We are the top rated Trust for overall trainee satisfaction in the Health Education Kent Surrey and Sussex Region. We have excellent feedback from all our Trainees and have expanded our FY training programme over the past two years, trebling the number of posts that we offer.
Training in psychiatry provides an excellent opportunity to acquire lifelong transferable skills such as communication skills, knowledge of medico-legal issues (including the Mental Health Act, the Mental Capacity Act, Deprivation of Liberty Safeguards, and Human Rights Legislation), experience in dealing with challenging patients and the application of bio-psycho-social model in a multi-disciplinary team setting. These are critical skills for all doctors. We also offer intensive supervision to all our trainees and career advice to those interested in psychiatry.
We welcome enthusiastic trainees who will make the most out of their time with us and we look forward to welcoming you to our Trust in the near future.
Dr Martin Schmidt
Director of Medical Education