We are a service for adults aged 18 and over who are living with a learning disability and have additional needs such as epilepsy, complex physical / social difficulties, or sensory impairment. We also support people who have autism, or people with behaviour that may challenge.
Our service offers a broad spectrum of tailored day opportunities through centre-based and community activities, helping people to improve their social skills and participate in new experiences. We are passionate about people and deliver person-centred care through extensive therapeutic approaches and fun, stimulating activity based support.
We encourage people using our service to be actively involved in the planning of their care and help them to live more meaningful lives by supporting them with building their confidence and achieving their goals.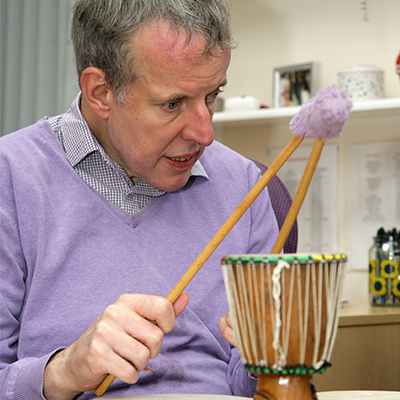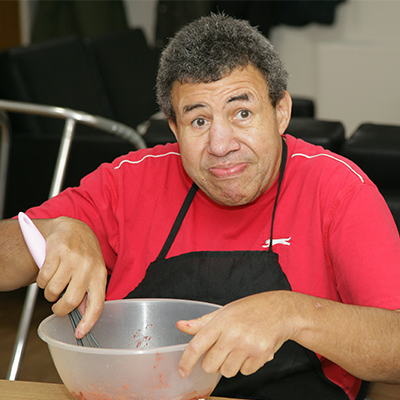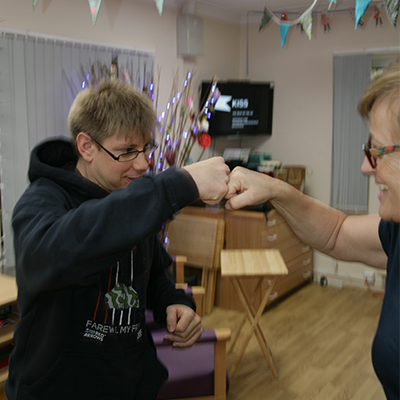 Our values
We treat everyone as an individual and meet their needs accordingly through group and one-to-one support.
Our service is proud to promote and encourage choice, independence and social inclusion whilst helping people to feel valued in all aspects of their life.
We encourage feedback and are committed to listening to what those who use our service want and need.
Community outreach
Our outreach programme works with people on a one-to-one basis to help them access activities of their choice including attending a local college, rambling, dancing and more. Transport (including wheelchair accessible) is arranged to pick people up from their home on a day and time that is suitable for them. We encourage people to exercise choice, and undertake new experiences.
Things we do
We offer a variety of meaningful and enjoyable activities including:
Swimming
Horse riding
Arts and crafts
Gardening
Cookery
Bingo
Dancing
Pampering
IT
Book in a bag
Trampolining
Social activities
Games
Facilities
Our centre is wheelchair accessible and has a hoist and changing bed. We have a small kitchen, a garden with patio area, and a sensory room.
Contact us