Our Council of Governors is made up of 25 elected representatives and 6 nominated representatives. These are all local people with an interest in our mental health and learning disability services in Surrey and North East Hampshire.
Contacting your Governors
If you would like to contact your Governors, please email governors@sabp.nhs.uk, call the staff Governance team on 01372 216292 or SMS text 07786 202 545. Please note that the staff Governance team will also receive your written communication.
---
Public: North West & South West Surrey
Lyn Day
(second term of office)
Email: TBC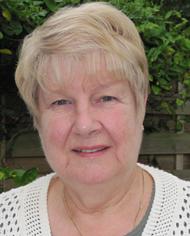 Lyn has had a varied career in the care world, especially working with the elderly with mental health issues. She is a Dementia Educator and Dementia Advocate. She worked for Help the Aged opening their first community alarms project covering the whole of the UK. From there she went on to work with The Alzheimer's Society covering Kent, Sussex and Surrey and opening the first two Care Café's in Surrey. Finally, before retiring she worked for Crossroads Care Surrey covering the Guildford and Waverly areas.
During this time, she was a carer for her Father then her Mother, both of whom had dementia.
She still is involved in various local organisations supporting carers and people living with dementia. She was extremely pleased to be asked to come back as a public governor for a second time, and hopes that she can champion further causes for carers and older persons mental health issues.
---
Jim Poyser
(first term of office)
Email: TBC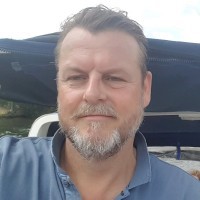 I have worked in Adult Social Care for 24 years. I started working with adults with Learning Disabilities for the NHS, then as a support worker in the Community Mental Health Team in Guildford alongside SABP. After being seconded to study Social Work on a day release scheme by Surrey County Council, I remained working in Guildford and eventually become the manager of the Community Mental Health Recovery Service (CMHRS). I then moved to an Adult Safeguarding Advisor role in South West Surrey with generic adult services and more recently have been managing the Deprivation of Liberty Safeguards Team countywide. Over the years I have required support from SABPT, due to my own mental health problems and am a TimeToChange champion, and passionate about the importance of providing (and receiving ) quality mental health support.
---
Raj Chhetri
(first term of office)
Email: TBC
I started my nursing carer in 1969 in St Peter's Hospital to train as a general nurse, becoming the first Nepalese male nurse in this country. A former Ward manager and Day Hospital manger in the Mental Health Service for 40 years until 1st April 2013, I am aware of the mental health issues of service users and also the well-being of both services users and carers. I am a son of a Gurkha midwife who was a midwife for just over 34 years, and was awarded a British Empire Medal and supported me in my journey to the UK. I am a spokesman for older adults within the Hampshire area where I attend various meetings at Surrey Police and Surrey and Borders. I continue to be involved in Alzheimer's café's, represent the Disability Coalition - Surrey, Action for Carers – Surrey, and represent the Nepalese in the west of Surrey to give guidance on health and other issues.
---
Public: East & Mid Surrey
Ana Brisbar
(first term of office)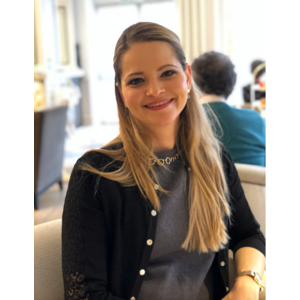 Email: TBC
Ana has been an Occupational Therapist since 2004 and is working now as a Director of Clinical Services in a locked rehabilitation hospital. Ana believes that being part of the governor's body is an excellent opportunity to continuing improvement mental health services within the hospital settings, as she deems that working on prevention and early stages of crises can benefit many individuals from varying ages.
Ana recognises the importance of the need for further improvement between secondary and primary services. Ana aims to contribute holistically from patients, staff, carers and service perspectives, to ensure that service users have the adequate care and support at all times from maintaining their mental health and welfare when discharged to the crises stage when living in the community. Ana aspires to collaborate with others by continually reviewing the care system and be upfront of our care model.
---
Karen Hamilton
(first term of office)
Email: TBC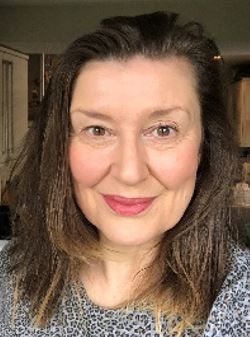 Karen has worked in the voluntary sector for 25 years, developing and leading programmes and policy, focusing on empowering individuals and communities to overcome challenges. Working closely with health and social care services, she has delivered and managed numerous community programmes, including those for disabled people, young care leavers, isolated older people, people with mental health support needs and unemployed people. Currently she runs Dance to Health, a national programme for older people, which reduces falls, improves mental health and wellbeing, and reduces isolation.
Previous organisations include Age UK and Community Service Volunteers.
She is passionate about volunteering and user-led community development – giving people a say in how to improve their local communities and supporting them to have a role in doing so. A local resident for over 10 years, Karen wants to contribute to the community by making sure that local services are the best they can be for all of us.
---
Margaret Hicks
(second term of office)
Email: TBC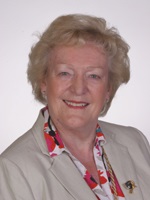 When Margaret returned from living in the Lebanon and Kuwait for 18 years in 1984, she moved to Hersham with her three children. Being a volunteer by nature she soon became involved in the life happening around her and in 1989 became Hersham's Surrey County Councillor. She retired in May 2017, being both "Mother of the House" and longest ever stranding Surrey County Councillor.
The whole range of social care, which touches all ages was one of Margaret's major interests. Being the Mental Health Champion for Surrey opened the doors of users and providers where she was able to learn and press for recognition and improvements.
Margaret became involved in education and the whole range of school and pre-school provision. She became Chairman of Governors for Surrey and private schools including further education.
She is a practicing member of St Peter's Church in Hersham. Having varied experiences of many
faiths and beliefs, Margaret became Chairman of Surrey Standing Advisory Council of Religious Education (SACRE) where she developed the Surrey RE curriculum for Surrey's maintained schools.
---
Hampshire & Rest of England
Tikendra Dal Dewan
(first term of office)
Email: TBC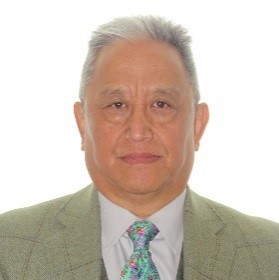 Major (Retd) TIKENDRA DAL DEWAN JP- is the Chairman of the British Gurkha Welfare Society. He was Governor of Oak Farm Community School, Grange Community Junior School in Farnborough and King's College in Surrey. He was awarded the Don Allen award in recognition of his 8 years' service as a school governor by the Hampshire County Council. He was an active strategic member of the Independent Advisory Group of the Northern Hampshire Constabulary and a member of the advisory group of the Non-Resident Nepali UK Chapter.
His community service was recognised by the award of Asian Achievers Award 2011, the first Nepali to receive this award and he was also awarded the OCU Commander's award for community relations with a further recognition in 2014. The Nepali Media UK selected him as one of the top ten Nepali personalities 2013 in the UK. Having served in the British Army for 31 years with a further 11 years in the Civil Service then took over the appointment of CEO GnERGY the first ever community-led energy supplier company in the UK until 30 March 2020, and also remains the CEO of Gurkha Resources Ltd Co
---
Andrew Jackman
(first term of office)
Email: TBC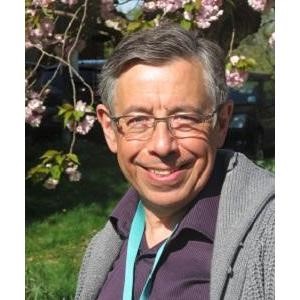 Andrew is a first term Surrey Governor with proven experience from eight years as a Governor at nearby Southern Health, mostly as Lead Governor. At Southern, Andrew influenced patient-focused service improvement having seen inspiring and inadequate care given to his youngest daughter. He also directly contributed to the Trust's Quality Improvement programme, actively contributed to Board committees and gained experience in discussions with funders, regulators and Trust partners.
Andrew brings a blend of 34 years in the commercial sector; the privilege of being a parent, carer and advocate; direct governor experience; and the insights of working as a Mental Health Act Hospital Manager, ensuring patient rights are upheld. He has strong beliefs in putting people at the centre of all we do, championing the rights of people with mental health problems and in a publicly funded NHS. Andrew also has governance roles in the education and charity sectors.
Andrew has previously attended SaBP Governor and member meetings and knows Surrey well. He now hopes to bring his energy, knowledge and passion to influence service improvement and champion patient rights in Surrey.
---
People who Use services & Carers, Learning Disability services
Darren Power
(second term of office)
Email: TBC
I I like to help people that do not have the voice or confidence to speak out for themselves. I want to make people more aware of learning disabilities services and for people to understand why this is important. I understand how services work and feel that my knowledge would bring a lot to Surrey and Borders. I have been a Governor for 3 years at Surrey and Borders NHS Foundation Trust. During this time, I have made a difference in helping with the easy read documents and signage at services. I have helped people with learning disabilities speak out and helped make services a better place to visit. I would like to continue being a Governor as there are still things I want to do and achieve and know I can continue making a difference.
---
Vacancy
There is one vacancy for a Governor to represent People who Use services & Carers, Learning Disability services.
---
People who Use other Trust services
Michele Amoah Powponne
(second term of office)
Email: TBC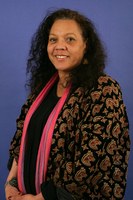 Michele is serving her second term as a Governor and is now the Lead Governor. She comes from a background in academia, as a senior Lecturer at both the University of Surrey and Sussex. She has also experienced periods of mental health difficulties.
Michele has been involved with the development of the Recovery College in the Trust. She is currently facilitating two courses and is involved in various aspects of planning and service delivery.
She has lived in the United States, Europe and West Africa and has experienced how life without free access to healthcare impacts on society and on mental healthcare in particular. Michele believes that Recovery as an ideology should be at the heart of the Trust's ethos and is particularly committed to the growing importance of good psychological services and partnership collaboration. She believes that this needs to be reflected at a strategic level with the inclusion of strong voices from both People who use Services and Carers.
In addition, as a woman of colour, Michele feels that it is vitally important that diversity needs to be represented at all levels of planning and delivery of services.
---
Paul Graham
(first term of office)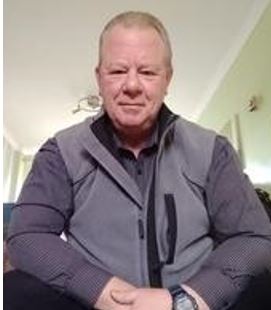 Email: TBC
Paul is a 56 years old, native of Belfast. Grammar school educated with graduation in Electrical Engineering plus Open University Certificate in Web application development.
Leaving home to gain employment, he had a reasonably successful career in Information Technology. Last position being Business Development Manager for a leading provider. Paul has lived experience of a mental health disorder, schizoaffective disorder, which he developed at around the age of 37 after a bout of physical illness.
He has served as a representative at Surrey and Borders Forum of Cares and People Who Use Services (FoCUS) for several years. Latterly he has taken to part time working as an IT Consultant together with voluntary roles such as with Time to Change Surrey.
---
4 Vacancies for People who use other Trust services
---
Carers and Families
Penny Burnett
(second term of office)
Email: Penny.Burnett@sabp.nhs.uk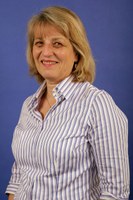 I first engaged with Surrey and Borders Partnership in 2010 when our daughter was diagnosed with Borderline Personality Disorder (now EUPD). For the next seven years I became increasingly frustrated with a lack of involvement with both her diagnosis and on-going treatment as I believed I was able to offer those supporting her professionally a greater knowledge and insight to her behaviours and actions.
In 2017 I decided to try and give the Carer more voice, so I stood for election and am now starting my second 3-year term. I have been involved in the recruitment and selection of the Non-Executive Directors as well as Consultant Psychiatrists and Grade 8 staff. I am looking forward to finishing a project with SABP training staff to better understand the crucial role a Carer can have, when listened to, for the correct diagnosis and ongoing treatment of those needing professional care from SABP.
---
Janice Clark
(second term of office)
Email: Janice.Clark@sabp.nhs.uk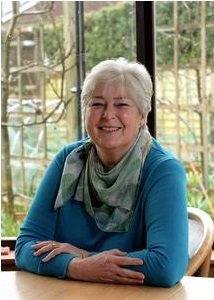 I bring to my role of Governor the knowledge of 50 years of lived experience of being a carer to my relatives across the generations; as well as being an active campaigner for the rights of family members, including children.
My earlier work in scientific research has been good preparation for the role of Governor.
Listening to the experiences that carers and people who use services have shared, has given me the further insight I need to probe, question and seek feedback. In this way, we can all play a part in the development and continuation of high quality services that give people and their families confidence and peace of mind.
Growing vegetables and flowers gives me great pleasure and I'm an avid advocate of the physical and emotional benefits that this can bring. Cooking the fruits of my labour adds to this sense of achievement.
---
Leanda Hargreaves
(first term of office)
Email: TBC
I am retired after working at Surrey University where I used my degree in Education to teach Hotel and Management students. As part of my teaching role I was always aware and responsible for my students mental and physical welfare.
Having been a carer for most of my life, caring for my Autistic son who is now in his forties and also with two other family members with poor mental health, I am acutely aware of the barriers, stigma and challenges that Carers have.
I am currently a Trustee for Action for Carers (Surrey)
I regularly attend SABP Acute Care Forum and the Carers Action Group and attend as many carers related meetings and conferences as time allows.
I hope to take this opportunity as a Governor to continue to monitor, improve and advise on future services and projects.
---
Staff Governors
Health & Social Care Assistant: Katie Nurse
(first term of office)
Email: TBC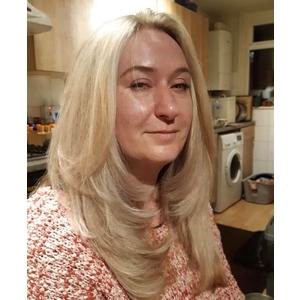 I achieved a Masters degree in Autism and have been recently studying Assistive Technology and Augmentative and Alternative communication at university. I have thirty years experience working in social care. I enjoy raising standards and looking at how services evolve and improve over time. I work in the area of learning disabilities and autism and see a lot of untapped potential in the people our Trust supports. I aim to continue finding ways to assist communication, interaction and engagement.
I have worked for the Trust for 13 years. I have supported an individual who has little speech and severe learning disabilities at international conferences where they have presented using touch screen laptop all about their life and interests. I have worked to forge strong relationships between staff and families/friends of people who use our services. Family connections last forever - whereas staff may come and go.
---
Qualified Nursing: Oneil Osbourn
(first term of office)
Email: TBC
I am currently working as a forensic practitioner for the Forensic Outreach Liaison Service (FOLS) which is a tertiary specialist service in the community. I have been working with Surrey and Borders NHS Trust since 2014 following a change in career from being a Secondary School teacher. Since joining the Trust I have worked in the inpatient setting and was promoted to clinical lead role which has enhanced my experience in management and leadership.
I have always had a key interest in staff welfare and maintaining a good working experience for staff. I have always maintain the view that while staff are happy and fulfilled in their roles, they will be motivated to ensure that the patients in their care are happy by maintaining high standard of the Trust. I enjoy working in roles where I am able to make a positive difference to patients' lives.
As a father of three boys I enjoy playing basketball, football and cricket with them. I am also an active member of the Beulah Apostolic Church in London ministering and fellowshipping with the members and the community.
---
Therapies: Mary Champkins
(first term of office)
Email: TBC
I have worked for Surrey and Borders NHS Foundation Trust as an Occupational Therapist in the Young Onset Dementia Occupational Therapy team since 2016.
I started working in the NHS as an Occupational Therapist in 2004. I have worked for three different NHS Trusts before moving to Canada to worked there. Having the experience to work abroad in a different country really opened my mind to how health care can work and the different systems we use depending on our culture, economics and history.
I work, live and raise my children in Surrey.
---
Admin/Management/Facilities: Martin Clark
(second term of office)
Martin is the Trust's Local Security Management Specialist (part of the Property Team).
Martin has worked in the NHS for 23 years mainly in Surrey and Borders Partnership NHS Foundation Trust in various roles including Clinical Audit management and has been working in Security Management for the past 8 years and is a specialist in his role and provides staff and management on with advice and guidance on all security issues in the Trust and supports the Health and Safety manager by reviewing services. He has supported staff on what to do if they experience violence and abusive behaviour at work. He also works closely with managers, as well as the Police and other stakeholders, to investigate security breaches and implement new systems to help protect the NHS. Martin is a carer of a son on the Autistic Spectrum Disorder and has experienced Mental health problems himself which has given him an understanding and empathy for those who are experiencing similar issues.
---
Medical: Vacancy
---
Nominated Governors
Surrey County Council: Cllr Bill Chapman
(second term of office)
The Surrey Health Overview and Scrutiny Committee (HOSC) acts under the provisions of the National Health Act 2006 to scrutinise all health services commissioned or delivered within Surrey. Its primary focus is ensuring that residents, including patients and carers, are engaged in defining services and that any changes to services are to their benefit.
I have served for nine years in the HOSC, as Chairman for four of those years. In recognition of the increasing integration of social and health services the HOSC is now subsumed in Surrey County Council's Adults and Health Scrutiny Committee, and it is with that in mind that I have been appointed to the Council of Governors by Surrey County Council.
I have served as a Surrey Heath Borough Councillor for 15 years and as a County Councillor for nine years, representing Camberley East.
---
Surrey County Council: Cllr Chris Botten
(first term of office)
Chris has had careers in education; having been a secondary headteacher, and in the NHS. Chris had a severe breakdown in the nineties and had to retire from education. However, he was able to build a new career in the NHS, first as a non Executive Director of Surrey Oaklands NHS Trust, and then through positions in the Primary Care Trust. Chris has also chaired Independent Review Panels for NHS Continuing Care and has spent 25 years as a councillor.
---
Hampshire County Council: Cllr Bill Withers
(second term of office)
Bill Withers, a retired Army Officer, was born in Moascar, Egypt, travelling the globe with his Army family. He was educated at Warwick School in Warwickshire, entered the Royal Military Academy Sandhurst in 1973 and was commissioned as an officer in March 1974. During his 34 years in the Army he served in the Aldershot, Andover, London, Netheravon, Salisbury, Falklands, Germany, Northern Ireland and Fort Lee, Virginia (USA).
Married to Babs for 36 years, they have two daughters, Philippa a Bio Engineer, and Georgina a HR Manager. Since settling in Aldershot, Babs has worked as a District Nurse Sister in the local NHS community.
A keen sportsman, Bill enjoys fly fishing and rugby. He was the Army's representative on the Rugby Football Union Council for nine years, and a Non-Executive Director of Twickenham Experience. Keen supporter of England and a visitor to the local Aldershot and Fleet Rugby Club. past member of Aldershot Rotary, other service associations and freemasonry, and a strong supporter of local charities and youth activities to enable those less fortunate to enjoy some benefits.
A believer that 'Change is Constant', Bill has seen Aldershot change both in the local community and Military Garrison over the last 42 years. The Regeneration of Aldershot is critical to the future of the Borough and he will represent the residents and veterans of Aldershot South in a positive and meaningful way to ensure best practice and value for money.
---
Action for Carers: Hasu Ramji
(third term of office)
Email: Hasu.ramji@nhs.net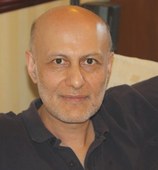 Hasu had to give up a highly successful, international business in order to care for mental illness in the family. For over fourteen years, both in personal capacity and role as a Care Ambassador for Action for Carers Surrey, Hasu has been networking with carers, service users, professionals and doctors at various levels within the health, social services, voluntary and the educational/skills training sectors to share and promote insights on good practices; and contributing in the development and delivery of training workshops in Surrey and other parts of the UK.
Hasu has also coached and assessed facilitators in the national Caring with Confidence/Export Patients Programme during its launch, and has provided telephone counselling and support to distressed parents over a wide range of issues, as a part time volunteer in Parentlineplus. He constantly studies the work of virtually all the big names associated with change work to help people cope better with emotional distress to lead happier, more fulfilling lives. In relation to the Trust, Hasu believes in the possibility of finding simple, cost and time effective solutions for many issues and also, in the possibility of staff being inspired to work smarter, share and promote good practises, open up to alternate perspectives and work in a proactive manner.
---
Surrey Police: Carwyn Hughes
Carwyn Hughes is a graduate of Swansea University who joined the Royal Hong Kong Police in 1988 serving one tour, mainly in CID which concluded in the mid-1990s.
Carwyn then joined Sussex Police in 1997 progressing through the uniform ranks to Inspector. It was at this point that Carwyn reflected on his career and decided a return to CID was for him. Carwyn served in Brighton for six years as a Detective Inspector in a variety of roles gaining as much experience as possible before joining the major crime team in 2010. During this time, Carwyn obtained a Master's degree in Police Science and Management, whilst also becoming an accredited Senior Investigating Officer. He was promoted to Detective Chief Inspector in 2012 when he also became a Senior Identification Manager.
From 2012-2020 Carwyn was the SIO for Operation Dunhill, the investigation into the former Bishop of Gloucester who was convicted of multiple sexual offences. In 2015, Carwyn was the Senior Identification manager for the Shoreham air crash.
2015 saw Carwyn promoted to Detective Superintendent serving in West Sussex before returning to Public Protection, the latter department having dominated his working life for the last decade.
In 2018 Carwyn was temporarily promoted to Detective Chief Superintendent as head of Public Protection for Surrey Police where he still works today having gained substantive promotion in 2020.

Borough Councils: Vacancy
Social Work & other County Council Employees: Vacancy