Our Council of Governors is made up of 25 elected representatives and 6 nominated representatives. These are all local people with an interest in our mental health and learning disability services in Surrey and North East Hampshire.
Contacting your Governors
If you would like to contact your Governors, please email governors@sabp.nhs.uk, call the staff Governance team on 01372 216292 or SMS text 07786 202 545. Please note that the staff Governance team will also receive your written communication.
---
Public: North West & South West Surrey
Darren Ayres
Email: Darren.Ayres1@nhs.net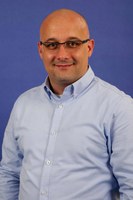 My experience working in front line mental health for 17 years has led me to support service users in a variety of diverse settings ranging from acute hospitals through to community based recovery teams, CAMHS, IAPT, community connections and specialist employment services.
I have received extensive training in many areas of mental health. I feel passionate about the views and the needs of the people. By listening, advising and helping service users to create a pathway of wellbeing, people become empowered and positive health, social and life outcomes will follow.
Preventative services are key areas for development in reduction of inpatient admissions, coupled with the need to continue to develop community based services which support people in becoming more inclusive and enabling them to take control of their own wellbeing and recovery.
My ideas previously have led me to winning national awards for early intervention pilots in acute inpatient care.
---
Raj Chhetri
---
Lyn Day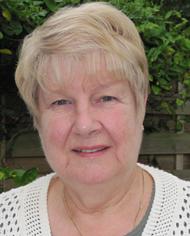 Lyn has had a varied career in the care world, especially working with the elderly with mental health issues. She is a Dementia Educator and Dementia Advocate. She worked for Help the Aged opening their first community alarms project covering the whole of the UK. From there she went on to work with The Alzheimer's Society covering Kent, Sussex and Surrey and opening the first two Care Café's in Surrey. Finally, before retiring she worked for Crossroads Care Surrey covering the Guildford and Waverly areas.
During this time, she was a carer for her Father then her Mother, both of whom had dementia.
She still is involved in various local organisations supporting carers and people living with dementia. She was extremely pleased to be asked to come back as a public governor for a second time and hopes that she can champion further causes for carers and older persons' mental health issues.
---
East & Mid Surrey
Jacqui Clark
A physiotherapist by training, Jacqui's interest in mental health started when she had a severe form of post-natal depression following the birth of her second child – Puerperal Psychosis.
Jacqui worked within the Trust for 20 years. She set up and managed a Day Unit for people with dementia and went on to work with adults with severe and enduring mental illness.
She managed a team of Community Support Workers. As well as one to one work, they developed a programme of group activities. Jacqui also managed a team of Carers' Support Workers and set up Carer Support Groups and Information evenings.
Jacqui implemented a Government Scheme to give employment opportunities to people recovering from mental illness.
Jacqui is passionate about the health and well being of people with mental illness and when she retired she decided to apply to become a governor. Jacqui is now in her third term of office.
---
Sandra Dessent, Deputy Lead Governor
Email: sandra.dessent@sabp.nhs.uk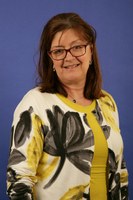 Sandra is passionate about promoting mental and physical health through early intervention and helping people to create their own unique strategies to maintain good health.
She worked in the fitness industry for 20 years and has helped many people explore the mind/body connection which she believes is key to accessing wellbeing and continual health improvement.
Sandra is currently working for a local authority and understands how financial constraints and workplace pressure effects wellbeing. Her goal is to create programmes to help employees successfully negotiate culture change in the workplace and manage/balance their work life.
Having experienced depression in the past, Sandra has used the Trust services as well as attending many health and wellbeing courses and seminars. She is now fully participating in a happy, healthy and contented life and is committed to sharing what she has learnt on the journey to recovery.
---
Margaret Hicks
Email: margaret.hicks1@nhs.net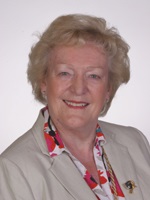 When Margaret returned from living in the Lebanon and Kuwait for 18 years in 1984 she moved to Hersham with her three children. Being a volunteer by nature she soon became involved in the life happening around her and in 1989 became Hersham's Surrey County Councillor. She retired in May 2017, being both "Mother of the House" and longest ever standing Surrey County Councillor.
The whole range of social care, which touches all ages was one of Margaret's major interests. Being the Mental Health Champion for Surrey opened the doors of users and providers where she was able to learn and press for recognition and improvements.
Margaret became involved in education and the whole range of school and pre school provision. She became Chairman of Governors for Surrey and private schools including further education.
She is a practicing member of St Peter's Church in Hersham. Having varied experiences of many faiths and beliefs Margaret became Chairman of Surrey SACRE where she developed the Surrey RE curriculum for Surrey's maintained schools.
Margaret was pleased to join the Trust after being nominated by Surrey County Council and is now a Community Governor.
---
Hampshire & Rest of England
Steve Forster
Email: Steve.forster@nhs.net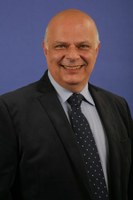 Steve is particularly interested in improving care and service availability for children and young people.
He is a Hampshire County Councillor and a Hart District Councillor for Fleet. His experience of transforming major UK businesses to improve service, efficiency and costs will help in his role as a governor, as will his 30 years of successful work in IT, which supports so much of the NHS work.
---
---
Tikendra Dal Dewan
---
People who Use services & Carers, Learning Disability services
David Muir
Email: David.Muir@sabp.nhs.uk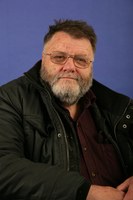 David's focus is on helping disabled people to fight for their rights and ensuring that all those with a disability have the chance to express their views.
He has been a Governor of the Trust for the last 3 years and is looking forward to another 3 year term. He has performed a number of successful presentations for the Trust which have boosted membership numbers.
David is also chairman of Surrey and the Rest of England Voice for Kent. He is prepared to tackle any issue to do with health and learning disability.
David is keen to visit all of the new community hubs and assess how well they are providing information to people with both a learning disability and a hearing disability. He also intends to visit the day centres again to further drive recruitment of new members.
---
Darren Power
---
---
People who Use other Trust services
Michele Amoah Powponne
Email: Michele.AmoahPowponne@sabp.nhs.uk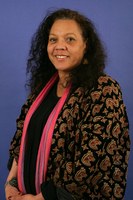 Michele is serving her first term as a governor and comes from a background in academia. She is hoping to attend the University of Hertfordshire to complete an MSc in Recovery and Social Inclusion in the near future.
Michele has been involved with the development of the Recovery College in the Trust and is currently facilitating two courses and is involved in various aspects of planning and service delivery.
She has lived in the United States and West Africa and has experienced how life without free access to healthcare impacts on society and on mental healthcare in particular.
Michele believes that recovery as an ideology should be at the heart of the Trust's ethos and is particularly committed to the growing importance of good psychological services. She believes that this needs to be reflected at a strategic level with the inclusion of strong voices from service users and carers.
In addition, as a woman of colour, Michele feels that it is vitally important that diversity needs to be represented at all levels of planning and delivery of services.
---
Isaac Bury
Isaac is an apprentice for the Rights and Participation Team for CAMHS and SEND. He has previously used services and enjoys drawing on his experiences to help the team facilitate a range of projects that improve services for children and young people. Issac applied to become a governor because he is passionate about helping to shape, change and improve services and felt this would be the perfect opportunity to do so. His hobbies include scuba diving, seeing theatrical performances and taking part in voluntary work.
---
Karen Murray
Karen is in her second term as a Governor and is passionate about improving and simplifying the experiences of the people who use our services and their families. She has a general nursing background and has owned and managed older people's care services. Karen has a great knowledge of good care and practices, within financial restraints, including physical care; nutrition; atmospheres; therapy; care planning and rehabilitation.
Karen's knowledge and experience, as a person who uses services is in Working Age Adults, mainly in: Crisis; Crisis Line; Community Service and the Recovery College. Last year she was involved in the co-design of the Single Point of Access and is now involved with interviewing and training staff.
---
Carers and Families
Penny Burnett
Email: Penny.Burnett@sabp.nhs.uk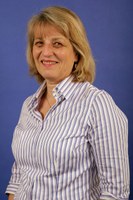 Penny was born in Northumberland and her initial childhood was spent in Newcastle before moving to Scotland and then to Gloucestershire. After her first marriage Penny moved to Worcester and finally to Surrey.
On leaving school Penny started work as a bank clerk before training to be a secretary, which led her in to insurance and the drinks industry before beginning her second marriage and starting her family.
Penny bought and ran a pre-school group and when her youngest began junior school she went to university and trained to become a teacher.
Penny's qualifications include part 1 of IPM, a Diploma in Pre-school Practice, BA in Primary Teaching as well as many courses specifically relating to teaching, including first aid.
For the last seven years Penny has spent time flying between the Middle East and UK to support her husband, whose job took him to Bahrain, and her daughters here in UK.
---
Janice Clark
Email: Janice.Clark@sabp.nhs.uk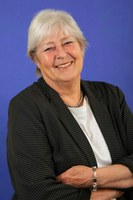 Janice has cared for her relatives for most of her adult life, juggling this with work in forest pathology research and later in NHS microbiology. For the last 25 years Janice has worked for positive change in the NHS and social care with the voice of people who use services and carers at the heart of all she does.
Outside of caring, Janice spends many happy hours with her grandchildren. She is at peace with the world in her vegetable garden, relaxing reading a thriller or listening to music.
---
Staff Governors
Medical: Sean Fernandez
Sean has been a consultant psychiatrist for 9 years and has a deep personal commitment to the Trust and its aim of delivering high quality services.
His day to day work in Psychotherapy with those using services, their carers and staff means he is in a good position to understand their needs and concerns and whether these needs are being addressed. He also has a good working relationship with colleagues and is able to accurately reflect their concerns.
He says the environment for the Trust and the rest of the NHS is becoming increasingly challenging with increasing demands being made on limited resources. This is a key reason why he decided to become a Governor. He has a good understanding of the Trust and its wider relationships with other organisations and believes his skills and experience will be put to good use in the role.
---
Qualified Nursing: Phil Boulter
Phil has over 40 years' experience of working for the NHS and has represented nursing at a local and national level.
He has worked as a Consultant Nurse for People with Learning Disabilities since 2001 and is also trained as a registered mental health nurse.
Phil has been a Governor for six years and believes strongly in the importance of nurses having a strong presence and voice within the Trust.
He wants to continue to represent nursing staff, influencing quality of service delivery and working in partnership with the Trust Board to deliver effective and safe care in this final term as a Governor.
During his 40 years with the NHS, he has seen much change and has always believed it is important to be proactive within the field of nursing.
He has taken part in a number of national initiatives, most recently the development of the Health Equality Framework (HEF).
---
Therapies: Ana Brisbar
Ana is an Occupational Therapist with the Community Mental Health Team for Older People (Mid Surrey).
Ana has been an Occupational Therapist since 2004. She is passionate about working with working-age adult and older people who suffer from complex mental health illnesses since 2004. She finds it rewarding to help individuals regaining motivation, self-esteem, hope and self-belief promoting a positive experience during their recovery journey. She feels that representing service users and carers and ensuring that they have the right support to voice their suggestions and concerns, and working in partnership with other services, is a positive way of providing the best care.
She has experience in organising events focusing on recovery, carers and social inclusion, and has also developed educative materials to tackle stigmas related to mental health. Her goal is to explore grey areas that need further attention to continue improving services and achieving outstanding care, as service users should feel well supported to overcome barriers and challenges that they might experience when under mental and physical health treatment.
---
Social Work & other County Council Employees: Vacancy
---
Health & Social Care Assistants: Katie Nurse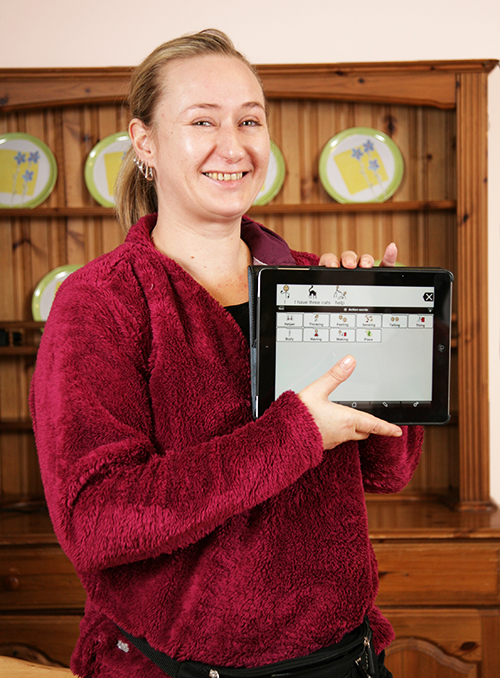 Katharine has worked for the Trust since 2007.
She started as a support worker and now leads a project which aims to engage and interact with people living in residential homes at St Ebbas, with an emphasis on communication. This project has gained interest from other services for People with Learning Disabilities. The project incorporates high tech iPads, touch screen computers and interactive whiteboards alongside low tech Objects of Reference, and Communication Boards and Books containing pictures and symbols.
Katharine supported a governor for People with Learning Disabilities for a year before being elected as a governor herself two years ago.
Email: Katharine.nurse@nhs.net
---
---
Admin/Management/Facilities: Martin Clark
Martin is the Trust's Local Security Management Specialist (part of the Clinical Risk and Safety team.)
Martin is supported by NHS Protect and provides staff with advice and support on what to do if they experience violent or abusive behaviour at work. He also works closely with staff and managers, as well as with the Police and other key stakeholders, to investigate security breaches and implement new systems to help protect the NHS.
---
Nominated Governors
Surrey County Council: Cllr Bill Chapman
The Surrey Health Overview and Scrutiny Committee (HOSC) acts under the provisions of the National Health Act 2006 to scrutinise all health services commissioned or delivered within Surrey. Its primary focus is ensuring that residents, including patients and carers, are engaged in defining services and that any changes to services are to their benefit.
I have served for nine years in the HOSC, as Chairman for four of those years.
In recognition of the increasing integration of social and health services the HOSC is now subsumed in Surrey County Council's Adults and Health Scrutiny Committee and it is with that in mind that I have been appointed to the Council of Governors by Surrey County Council.
I have served as a Surrey Heath Borough Councillor for 15 years and as a County Councillor for nine years, representing Camberley East.
---
Hampshire County Council: Cllr Bill Withers
Bill Withers, a retired Army Officer, was born in Moascar, Egypt, travelling the globe with his Army family. He was educated at Warwick School in Warwickshire, entered the Royal Military Academy Sandhurst in 1973 and was commissioned as an officer in March 1974. During his 34 years in the Army he served in the Aldershot, Andover, London, Netheravon, Salisbury, Falklands, Germany, Northern Ireland and Fort Lee, Virginia (USA).
Married to Babs for 36 years, they have two daughters, Philippa a Bio Engineer and Georgina a HR Manager. Since settling in Aldershot, Babs has worked as a District Nurse Sister in the local NHS community.
A keen sportsman, Bill enjoys fly fishing and rugby. He was the Army's representative on the Rugby Football Union Council for nine years, and a Non-Executive Director of Twickenham Experience. Keen supporter of England and a visitor to the local Aldershot and Fleet Rugby Club. A past member of Aldershot Rotary, other service associations and freemasonry, a strong supporter of local charities and youth activities to enable those less fortunate to enjoy some benefits.
A believer that 'Change is Constant', Bill has seen Aldershot change both in the local community and Military Garrison over the last 42 years. The Regeneration of Aldershot is critical to the future of the Borough and he will represent the residents and veterans of Aldershot South in a positive and meaningful way to ensure best practice and value for money.
---
Action for Carers: Hasu Ramji
Email: Hasu.ramji@nhs.net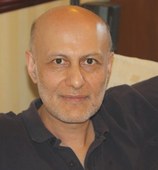 Hasu had to give up a highly successful, international business in order to care for mental illness in the family. For over fourteen years, both in personal capacity and role as a Care Ambassador for Action for Carers Surrey, Hasu has been networking with carers, service users, professionals and doctors at various levels within the health, social services, voluntary and the educational/skills training sectors to share and promote insights on good practices; and contributing in the development and delivery of training workshops in Surrey and other parts of the UK.
Hasu has also coached and assessed facilitators in the national Caring with Confidence/Export Patients Programme during its launch and has provided telephone counselling and support to distressed parents over a wide range of issues, as a part time volunteer in Parentlineplus. He constantly studies the work of virtually all the big names associated with change work to help people cope better with emotional distress to lead happier, more fulfilling lives.
In relation to the Trust, Hasu believes in the possibility of finding simple, cost and time effective solutions for many issues and also, in the possibility of staff being inspired to work smarter, share and promote good practises, open up to alternate perspectives and work in a proactive manner.
---
Surrey Police: Vacancy
---