Service Description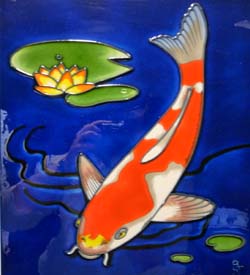 Ashmount is a residential service for up to eight men who have a learning disability, autism spectrum disorders and challenging behaviour.
We provide intensive support and a wide range of activities from our centre, which has excellent facilities and is set in its own large, secluded grounds.
Located in the quiet, leafy St Ebba's area of Epsom, we're located close to Derby House, our residential service for women and some of the Trust's day services for people with a learning disability.
About us
We provide specialist intensive support to men who have a learning disability, autism spectrum disorders and severe challenging behaviour, whose needs can't be met within mainstream services.
We pride ourselves on our person-centred care and our aims are to give people the space to be themselves whilst supporting them to lead fulfilling lives. Our staff are highly experienced and we have several members of staff on duty throughout the day, including waking staff at night.
The house itself is purpose built and has a large, well maintained and enclosed garden, individual bedrooms for up to eight people and communal areas such as a lounge, dining area and kitchen. Our communal areas are often used for activities or for relaxing.
Our team
Ashmount has a skilled and experienced team who provide high quality care and support.
All staff hold a current DBS (formerly known as CRB) disclosure and receive regular statutory and mandatory training, as well as specialist training in communication techniques and other relevant subjects.
We always have staff on duty who are able to administer medication and have waking staff on duty overnight.
Activities
We're very happy to give each person the space to decide what they'd like to do and to support them in what they choose. To that end, every person at Ashmount has a timetable of varied activities suited to their personal choice, needs and abilities.
Many are aimed at maintaining aspects of daily living and developing skills which promote independence such as simple cookery and gardening. We encourage and support people to take part in the general running of the home and garden. We also provide craft-based activities.
As we're located near MyTime Epsom, which provide the Trust's day services for people with a learning disability, individuals at Ashmount are welcome to join in activities there or just pop over for a drink and a chat with friends.
Having a break is important and we take people on short trips out and on holiday. We usually do this as a group and have been abroad several times.
Referrals
Referrals usually come from local authority care managers. We accept referrals from Epsom & Ewell and the surrounding boroughs, including the London Borough of Sutton.
Once we've received a referral, we usually recommend that the individual and their family/carers come and visit us to get a feel for the service and have a look at our facilities.
We want everyone to feel safe and welcome so making a visit also allows us to get a feel for the person's likes and dislikes.
Contact us