Mental health is something that affects us all and can change over the course of our lives. Being mentally healthy means much more than just being free from mental illness. Good mental health is a continuum and includes: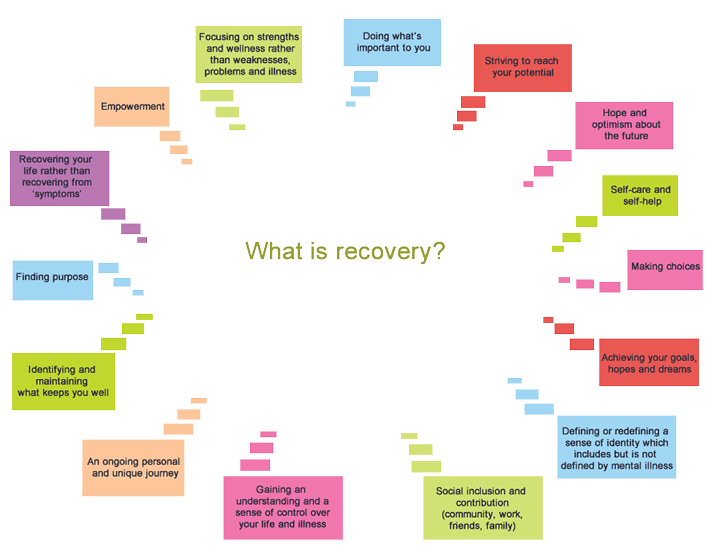 Where we are on the continuum can be based on a number of factors, such as our current life circumstances and experience of stressful life events. It can also be influenced by our biological and psychological vulnerability to mental ill-health.
We all experience events in life that can make us feel low, angry, stressed or scared. Some of the factors of good mental health can help us during difficult times, acting as protective factors. For the most part, negative thoughts and feelings come and go and we begin to move back towards the mentally healthy end of the continuum. However, for some of us, we can get stuck in a spiral of negative thoughts, feelings and unhelpful behaviours. If these feelings persist, they can develop into a more serious mental health condition. In this case, we experience mental ill–health when our difficulties start to get in the way of us doing things.
Roughly a quarter of the population experience a mental health condition in any one year. 'Mental illness' is a general term that refers to a wide range of conditions which affect our thoughts, feelings and behaviour and ability to cope with the everyday demands of life. These can range from depression and anxiety to conditions such as schizophrenia and personality disorders.
Although at times it may feel like there is no way forward, recovery is possible. Despite having a mental health condition, people can and do learn to live with their symptoms (or get over them), rediscover 'wellness' and recover their lives.
What is recovery
The concept of recovery arose in the 1970s and 80s from the accounts and experiences of those with severe mental ill-health which emphasized self-help, empowerment and advocacy, and challenged the traditional notions of professional power and expertise.
They also challenged the pessimistic view that people with severe mental ill-health did not recover. Further support for the notion of recovery came from studies that showed that many people living with mental health conditions were able to lead valued and productive lives - and some became symptom free.
Recovery at Surrey and Borders
The principles of recovery are important to Surrey and Borders. Although not developed specifically with recovery in mind, many of the principles of recovery are captured by our Vision and Values.
There is some excellent recovery-oriented practice within our services. However, it is important to ensure that this is consistent and that good recovery initiatives continue. Developing services in line with recovery principles is one of our priorities and forms part of our annual plan and clinical strategy.
Central to this work is the use of the Implementing Recovery through Organisational Change (ImROC) measure, developed by Geoff Shepherd (2010, Centre for Mental Health). The ImROC measure was produced to support organisations to develop their services in line with recovery principles. It provides a useful self-assessment framework of 10 key challenges that need to be addressed for services to become more recovery-oriented.
Wellness and Recovery Action Plans
One way you can work towards recovery is to develop a wellness and recovery action plan (WRAP), a personal plan designed to help you take control of your own life. It is an evidence-based system, developed by people with experience of mental ill-health, and is used around the world.
Creating a WRAP involves developing a personal wellness toolbox which includes maintenance plans for staying well and action plans to help you manage if you become unwell.
It helps you to:
Maintain wellness

Recognise your triggers and spot early warning signs

Plan for a crisis

Keep track of your medication and treatment

List your supporters

Set goals
Wellness and recovery action plans are underpinned by the following principles:
Hope: recovery is possible for all

Personal responsibility: we all need to take some personal responsibility for our own lives and wellbeing

Education: the importance of knowing oneself and being self-aware

Self-advocacy: the importance of believing in and advocating for oneself

Support: support of others is vital
Icons made by Becris from www.flaticon.com is licensed by CC 3.0 BY